Features
What We Offer
What do we have to offer you? We offer less cost for accountant, Accounting Software, 24/7 customer support, any advice free of charge, and many more.
Business Solution
We provide full accounting software (including STP) with any advance reports, additionally; we give ERP with invoices and scan sales.
Single Touch Payroll Phase-2 Compliant
Whereever, Whenever you process payroll, you now need to inform the ATO. We allows you to do this in a couple of clicks.
Automated fingerprint Timesheets
We integrated your fingerprint time sheet directly connect with payroll software (AARKS) there is no addition work for time keeping.
Mobile Responsive Software
Do your Accounting and Payroll anywhere, anytime and any device. Simply use your mobile for Login.
We are for you.
The smartest thing you can do for your business
Built from the ground up by listening to the needs of business, AARKS is made by businesses for businesses
Time Reduced for Accounting and Payroll
Simplicity and Work Efficiency
Advanced Reporting for Business Focus
Target
Stay focused on your business. Let us handle the Accounts and payroll with Employee time record.
Services
Why Choose us
Unlock your financial petential. Choose us for comprehensive accounting solutoins
Easy to use
AARKS is user friendly Payroll software with all element of payroll. For assistance manual guide is attached with the software. Proccess your STP and report to ATO about employes and super less than 5mins.
Create and Email Payslips
Create payslips in minutes, automatically emailed to your employees and backed up in the app. No more time spent manually calculating tax,super, Multiple rates, overtime, commissions, deductions, allowances etc which is covered in one software.
Track Employee Entitlements & Superannuation
Track annual leave, personal leave, long service leave and super balances for your employees directly within the app.
Single Touch Payroll Phase-2 Compliant
Whereever,Whenever you process payroll, you now need to inform the ATO. Fortunately, We allows you to do this in a couple of clicks.
24/7 Customer Service
We are a local company based in perth. Any assistance requires to use the software , our customer suppport chat box is open for 24/7.
Advanced reporting
AARKS compiles and sends an STP phase 2 payroll report to the ATO each pay day. AARKS advnaced reporting lead to correct investment/financial planning.Which is perfect business goal.
Secured access & Data storage
Your data storage in cloud based data center in Australia. Your data is kept in safe hand. To prevent unautherized acces of your data we use faster Multifactor Authenticarion. We are away of a phone call or an email.
Investment Planning
Get in touch with us and we'll figure out something that works for everyone

OUR SISTER CONCERN
"Being an Accountant myself,I think we at AARKS are working smart so you can prosper without hesitation" Focused on helping our clients to build a successful business on web and mobile.
Meet Our Experts
Our advisory team can help you for accounting, STP law, tax law, Business Advice, Financial Planing, Investment Planning and Sotware using support.
Customer Review
Our valuable client's feedback given below.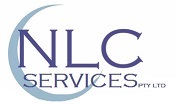 We are using AARKS accounting software for our payroll, record keeping, preparing our GST report and financial reports since 2010. We found that AARKS is user-friendly, has reasonable cost & also a lot of new features and continuous updates.

Our Company have been using the AARKS Accounting System for Payroll and Invoicing since its inception and have found the system to be user friendly and easy to navigate. They system is continually updated for quality control and we are completely satisfied and will continue to use this system.